DJ is the Bold Vision behind
Dustjacket

Attic
. I remember the first time I found

DJ's

glamorous blog. I must have spent hours staring at the beautiful photos, and I have visited every day since then with anticipation of the next post!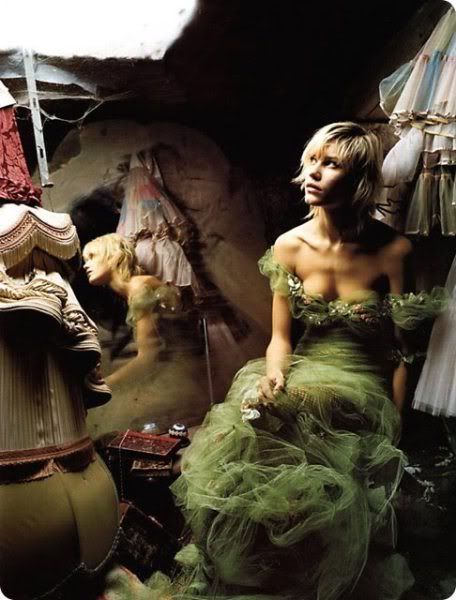 In her own words,
"When putting together a post for my readers I focus on a set of characteristics that is difficult to explain - I may view fifty editorials and only one will be right in my eyes. I think it is a combination of

skillful

and interesting photography, great locations, excellent styling and if the model is right for the roll...and I love pieces with a sense of humour too. Being up to date does not worry me, I can happily post an editorial years old and the next day post one that's just been released. Music is also an interesting element to viewing a post, It's a challenge to set the right tone in music but one I enjoy doing".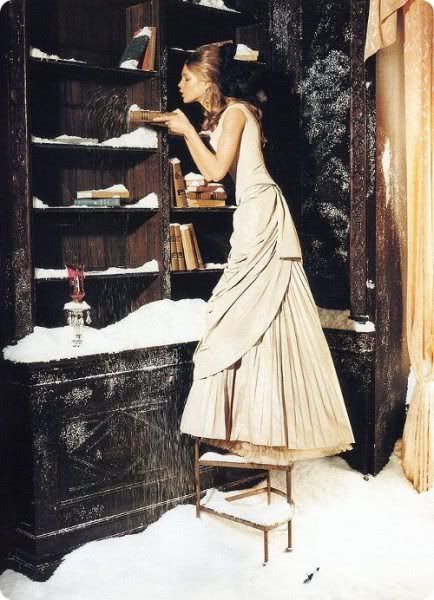 On top of her amazing taste, DJ is a delight to know. I am so thankful to have found her. Blogging is truly amazing, as it allows us to "get to know" others from all over the world. Did I mention that DJ lives in Australia? When am I coming to visit?
Thank you DJ for sharing your bold vision with us!